BC MOTOCROSS CHAMPIONSHIPS – LET THE FESTIVITIES BEGIN
With less than 4 weeks remaining to the opening round of the first ever Future West BC Motocross Championship at the revamped Eagle Motorplex in Ashcroft on March 17th preparations are well underway.
Ashcroft will mark round 1 of the new highly anticipated NO LICENCE FEE PROVINCIAL CHAMPIONSHIP series. A new uphill section has been added to the Ashcroft track eliminating a previously rocky section along with numerous other changes to it's initial layout of a year ago. After Ashcroft the series heads West to Victoria on March 24th for the only Vancouver Island round of the series at Westshore MX Park which has also undergone upgrades to the track in anticipation of the BC Motocross Championships. Lower Mainland Motocross Club's Mission

R

aceway motocross track will host round 3 of the championship on April 7th at the popular Lower Mainland track which also will see significant changes for 2013. The brand new Future West Chilliwack Heritage Park motocross track which is set for construction early next week will host round 4 on April 14th before taking a breather until May 5th when the series returns to Mission. Pemberton will play host to round 6 on May 19th. The final two rounds of the championship will be held in June with round 7 at a yet to be decided track in the Okanagan on June 16th with the final round one week later at Chilliwack on the June 23rd weekend.
The series which has been designed to attract new and former racer's back to the track with low cost racing and fun race track atmosphere will feature an optional Saturday practice day for each race weekend as well as Saturday night social camping activities with of course pure motocross racing on Sunday's
.

Future West have renamed the +30 master class to BC Legends which is open to all former British Columbia pro riders over 30 years of age.
Future West who have just completed it's annual KTM Canadian Arenacross Championship after a packed house at the Cloverdale Agriplex are chomping at the bit to get outdoors and are extremely encouraged by the support for the series from it's Arenacross faithful.
If you have been a fan of sport or are an ex racer that has left the sport due to excessive license fees now is the time to dust off the gear and come on out to the track for a great

weekend

of

motocross

. PUT A NUMBER ON IT. Motocross is back in BC!
Know a friend who you think would be a good racer or do you know someone with bikes sitting in the garage collecting dust? Tell them to PUT A NUMBER ON IT and come race the BC Motocross Championships. Classifications for all skill levels and the best part – NO LICENCE FEE! Round 1 March 17th Ashcroft!!!!! SHARE AND LIKE US ON FACEBOOK (CLICK IMAGE BELOW)!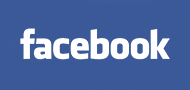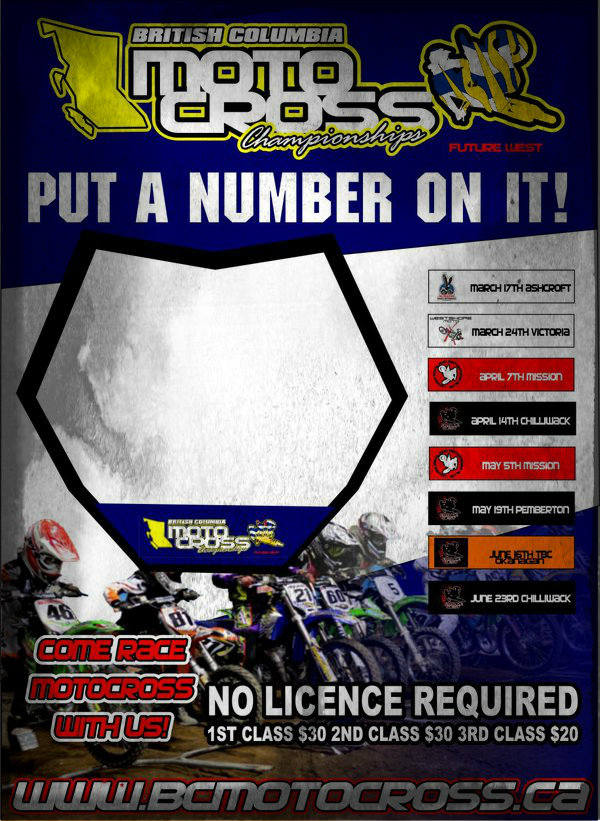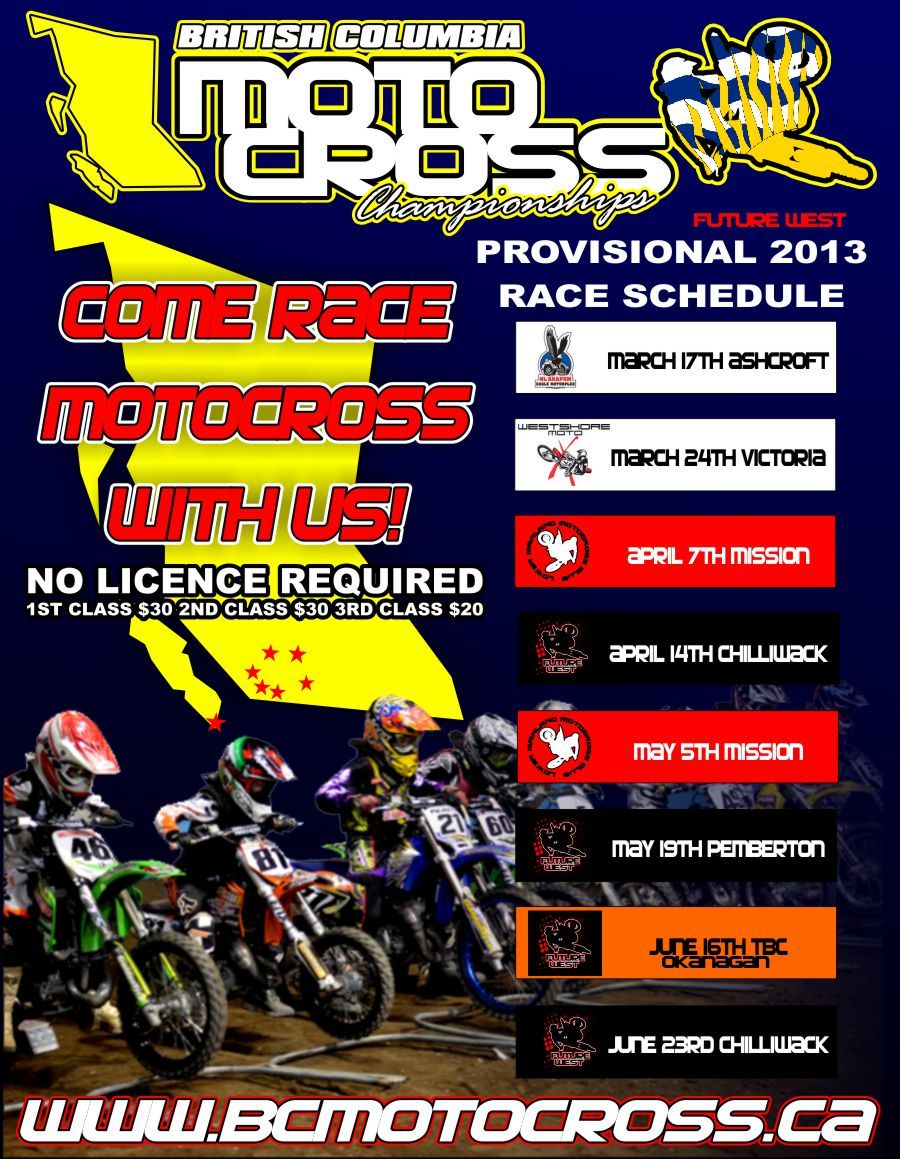 2013 FUTURE WEST BC MOTOCROSS CHAMPIONSHIP SCHEDULE
MARCH 17TH – ASHCROFT – EAGLE MOTORPLEX
MARCH 24TH – VICTORIA – WEST SHORE MX
APRIL 7TH – MISSION – LOWER MAINLAND MOTOCROSS CLUB – MISSION RACEWAY PARK
APRIL 14TH – CHILLIWACK – FUTURE WEST – CHILLIWACK HERITAGE PARK
MAY 5TH – MISSION – LOWER MAINLAND MOTOCROSS CLUB – MISSION RACEWAY PARK
MAY 19TH – PEMBERTON – GREEN RIVER MX PARK
JUNE 16TH – OKANAGAN – TBC – TRACK TO BE ANNOUNCED SOON!
JUNE 23RD – CHILLIWACK – FUTURE WEST – CHILLIWACK HERITAGE PARK
HUGE THANK YOU TO OUR SPONSORS!
TO ADD YOUR COMPANY TO THE LIST BELOW CONTACT jamiefwp@telus.net